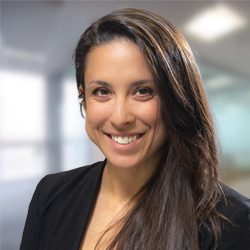 Chiropractor
Erin Becker D.C.
Doctor Erin Becker is a chiropractor at Frieman Chiropractic in Parkville, MD. If you are struggling with neck or back pain, headaches or migraines, carpal tunnel, sciatica, or any other health condition please contact us today.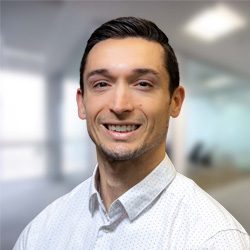 Chiropractor
Jacob Becker D.C.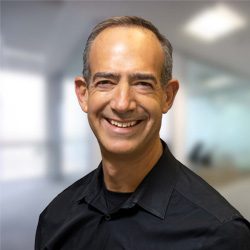 Chiropractor
Robert Frieman D.C.
Dr. Frieman is a native Parkvillean, attended University of Maryland at College park, earning a bachelor of science degree in microbiology. He continued his education, in Parkville, with a masters program at University of Maryland school of Medicine, specializing in human anatomy.
Dr. Frieman then earned his Doctor of Chiropractic Degree in 1990 from the National College of Chiropractic in Chicago, Illinois and he has been in active practice ever since.
In addition to private practice, he has been a continuous member of the Maryland Chiropractic Association, has served as president of his schools alumni association and was appointed to and serves on the Maryland state Chiropractic licensing board. He has lectured across the United States and internationally on multiple topics within the chiropractic profession and is a sought after consultant by other doctors on ways to improve their practices and patient outcomes. Dr. Frieman is the current president of the Maryland State Licensing Board for the chiropractic profession
Dr. Frieman is the father of 2 daughters both in college pursuing careers in healthcare. He is also married to his wife of 19 years. He also is a car enthusiast, as well as a fan of the Ravens and Orioles. In his free time, he also enjoys golf as well as most other warm weather outdoor activities. Dr. Frieman is always learning, and he loves to continuously expand his knowledge base on virtually any topic. He looks forward to meeting you and help you achieve you desired level of health.
Education
University of Maryland : Bachelor of Science in Microbiology
University of Maryland : Graduate coursework in human anatomy
National College of Chiropractic: Bachelor of Science in Human Anatomy
National College of Chiropractic: Doctor of Chiropractic
Licensure
Memberships & Associations
National Board of Chiropractic Examiners : Certified
Maryland Chiropractic Association
National College of Chiropractic Alumni Association, past President
Fellow of the Federation of Chiropractic Licensing Boards
OFFICE HOURS
---
Monday
10:00am - 1:00pm
3:00pm - 7:00pm
---
Tuesday
3:00pm - 7:00pm
---
Wednesday
10:00am - 1:00pm
3:00pm - 7:00pm
---
Thursday
3:00pm - 7:00pm
---
Friday
10:00am - 1:00pm
3:00pm - 7:00pm
---
Saturday
8:00am - 10:30am
---
Sunday
Closed